WE ARE THE LARGEST SHOPFITTING ORGANISATION IN AFRICA!

FIRST GENERATION
Gunther Blumenthal came to South Africa from Germany in 1936 and worked as a draughtsman for various independent shopfitting companies. He involved himself in residential development in his spare time.
SECOND GENERATION
Steven Blumenthal joined Pan African in 1960 and worked his way up to directorship. He was instrumental in implementing systems and developing catalogue items which are still in use today. He remained active in the company until passing away in 1991.
THIRD GENERATION
Since 1991, Michael, Lance, David and Keith Blumenthal have joined Pan African and are the current active directors. Continuing the family tradition they have grown the company to the largest shopfitting organisation in Africa.
OUR INTERNATIONAL FOOTPRINT
Over the past 70 years Pan African Shopfitters have established a gateway into Africa, UAE,
Europe and Australia. We offer an end to end solution from design, manufacture, knock
down, crating, container stuffing, delivery to port and management of export goods, FOB,
CFR, and DAP.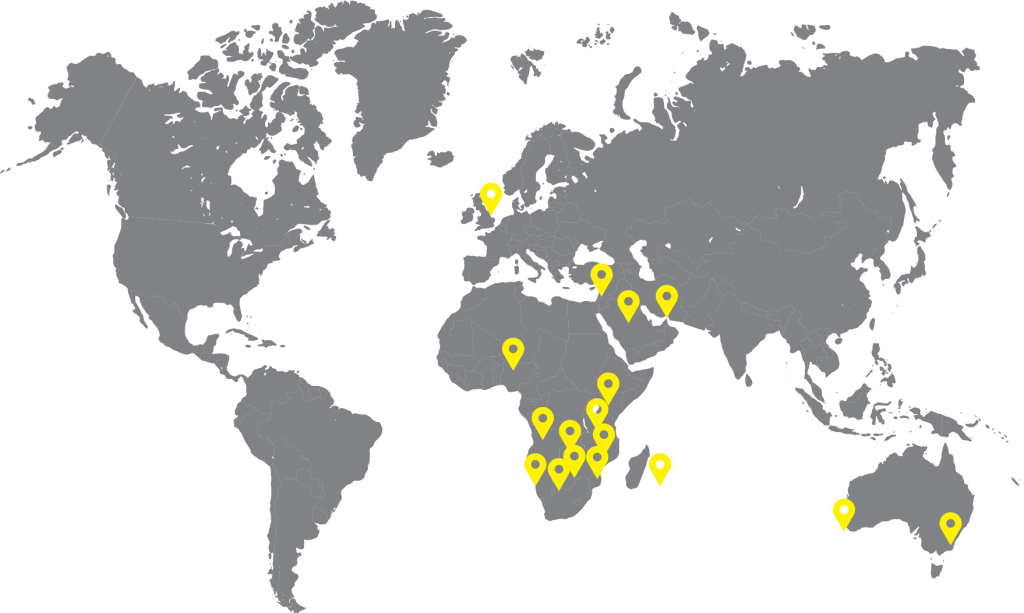 TAKE A LOOK AROUND THE FACTORY
Pan African Shopfitters has floor space and facilities to accommodate numerous services
and order volumes.